Good question! What do I do exactly?  For me this has always been a tricky and uncomfortable question to answer. In brief I'm a Presenter, a Sports Commentator and an Actor!!  Sounds amazing I know. (Even reading this back I'm impressed!!) What a lucky chap everybody presumes….
CLICK HERE TO SEE WHAT THAT LOOKS LIKE
Well, I'm going to be 100% honest with you. It is an amazing job, I relish every opportunity I get to work and I put my heart and soul into every single project. However  the truth of the matter is I spend significantly more time 'out of work' than I do 'in work' and that is a tough pill to swallow on a daily basis. #selfmotivation #drive #youcandoit
"So, what do you do?". I hate that dreaded question:
It makes me feel so anxious. Let me try and explain why by talking you through my 4 possible answers to this question! N.B -the subtext- is what I'm actually thinking when I answer.
ANSWER A: "I'm an Actor"
-subtext- Well not quite yet… You might have seen me in the Colgate advert though? No?! Didn't think so!!  Step a side Mr Depp, Mr De Niro, and Mr DiCaprio. They must all be quivering in their boots over there in Hollywood! N.B That is honestly where I see myself and my dream is to appear in  big budget Hollywood blockbusters. How on earth is anyone going to take that sort of answer seriously? Especially coming from the guy in the toothpaste commercial!
"Let's do the floss test!"
Now, I know I can act, I just feel like I haven't done enough yet to prove myself as an Actor. Did I mention I have extremely high standards?! Therefore the answer "I'm an Actor" always seems some what unjustified as an answer to  the question. Plus I hate the follow up questions that go with it: "So, what would I have seen you in?", "Where did you study?" and "What are you working on at the moment?" (GULP!! Did I mention the Colgate advert? The University of Life and Nothing!!)
#hanginthere #rightplacerighttime #luckybreak
My agent is a lovely lady called Paola Farino. She'd love to hear from you! info@paolafarino.co.uk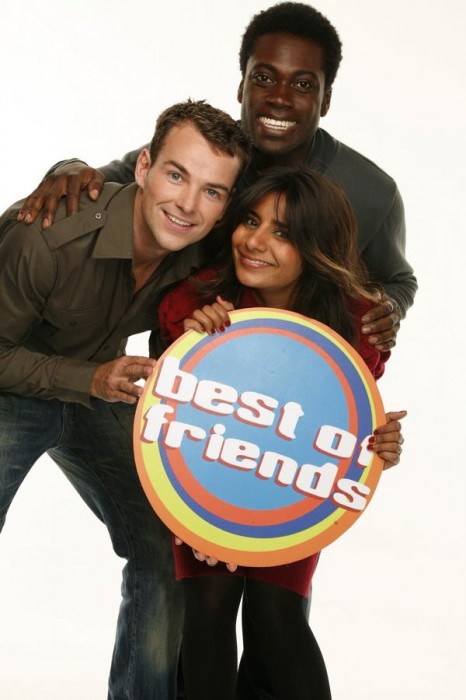 ANSWER B:  "I'm a Presenter"
-subtext- Well at least I used to be… Did you ever see a kids show called 'Best of Friends' on CBBC? "
You suck!!"
Probably not! It was aimed at 8 year old kids so I'm pretty sure you had better things to do! Anyway it was a dream job and I still do the odd bit of Presenting here and there…. When I say 'here and there' I mostly mean on the internet, which I know you have no interest in because it's not TV, therefore in your opinion it's less of an achievement.Wrong!
Did you know most of my family and friends still think I work for the BBC! (F.Y.I.- I left in 2006. That's 7 years ago!!)
  The frustrating thing here is I actually think I'm quite a good presenter. I have way too much energy and definitely need to bring it down a notch or 2, but I feel my enthusiasm would fit in rather nicely on daytime TV. So why aren't I getting the work? Well, for starters I don't have an agent. Note to self: Think about getting an agent! Plus if I'm being totally  honest there are plenty of good presenters out there, many of whom are also out of work.
#competitive #dogeatdog #chinup
ANSWER C: "I'm a Sports Commentator"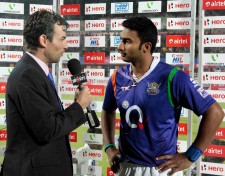 – subtext –  Sadly not for a main stream sport like Football, Rugby or Cricket though and you've probably never even heard of Field Hockey.
Work isn't as regular as I would like it to be, but I still love commentating on my chosen sport. The job combines Sport, Travel and Adventure, all of which I love and I have been fortunate enough to travel to places like India, Argentina and Kazan (It's in Russia!). Better than being sat behind  a desk in the city!
Anyway most people couldn't give a monkey's about Hockey and because they have zero passion for the sport they struggle to take my role within the sport seriously. That said I take great pride in knowing that the majority of the Hockey community enjoy my work and that I am among a handful of quality Hockey Commentators out there.
N.B.  28 million people tuned in to watch the Final of the 'Hero Hockey India League 2013', which I commentated on. #smallpatontheback #voiceofhockey #proud
ANSWER D: "I'm an Actor-Presenter-Commentator!!!"
 -subtext- You look confused? What's one of those? I know it sounds a little bit weird  but that's who I am and that's what I do!
I genuinely enjoy all 3 jobs and  take every opportunity that comes my way. I only wish there were more opportunities like this out there right now.
 RANDOM FACT: I am currently churning through some old VHS footage which includes:
1) My first ever showreel, which is shocking! (Coming Soon)
2) An appearance on The Big Breakfast 'Find me a Model' competition , which is totally cringe! (Coming Soon)
3) Plus many more adventures including a Parachute Jump (1996), a Bungee Jump (1999) and White River Rafting (1999) on the mighty Zambezi River. (All Coming Soon)
To conclude…
Why do I hate this question so much?
"So, what do you do?"
Well, because what I do is very different to what the majority of society does. Yet the perception of what I do is very different from what I actually do!! Do you follow me?
#viciouscycle #complex #woolovereyes
 Work has been very thin on the ground so far in 2013, but there is still plenty out there to encourage me and convince me that I am on the right career path. It's true, Commercial Castings can feel a bit like you're banging you're head against a brick wall, but my will to succeed is just as strong as it was when I started out on this journey 16 years ago, aged 16.
There's a scary yet satisfying thought! I turn 33 on Saturday 13th April, 2013. I have therefore dedicated half of my life to pursuing my dreams within the industry.
Top Tip: These things take time.
#nevergiveup #focus #achieve
I remember watching an interview with Matt Damon (Matt Damon!!!) on The David Letterman Show recently and he was laughing about his younger years as an actor, hanging out with Matthew McConaughey. Both poor, Both out of work, Both grinding away to carve out that single opportunity  they needed to prove themselves and showcase their talent. Well that's where I feel I am right now. I'm no Hollywood Superstar just yet, but I can definitely see a faint light in the distance at the end of the tunnel, and that's all I need to keep going.
#patience #belief #stamina
TOP 3 THINGS I WANT TO ACHIEVE IN 2013:
1) Appear in a TV Drama, Soap or Feature Film
 2) Start writing my own Sitcom
 3) Write and appear in my own internet sketches
  Thanks for taking the time to read my blog.
MA