6am – "Rise and shine Michael. It's time to run The Royal Parks Half Marathon 2016".
I'm not going to lie, when my alarm went off this morning at 'The Crack of Sparrow-Fart" the thought of running 13.1 miles (after a fairly minimal training regime) didn't exactly fill me with joy and excitement! Nevertheless I enthusiastically drew back the curtains to check the forecast for the day, only to find it was still pitch black outside! Yuck! However, the fact that I could still see a few stars in the sky indicated that it was going to be a clear, crisp morning in Twickenham and no doubt a glorious, sunny morning in Central London.

 Rise and Shine
In order to avoid the large crowds arriving at Hyde Park Corner I was advised to hop off at Green Park station instead and then walk up to Hyde Park from there. This probably adds on an extra 10 minutes to your journey, but if you want to avoid all the chaos I strongly recommend it. The extra walk actually serves as quite a nice warm up too. Definitely worth doing if you've got time.
8:20am – First 'pit stop' of the day was to meet the rest of the team from 'First Touch' (the charity I would be running for) for the traditional team photo. Here we are…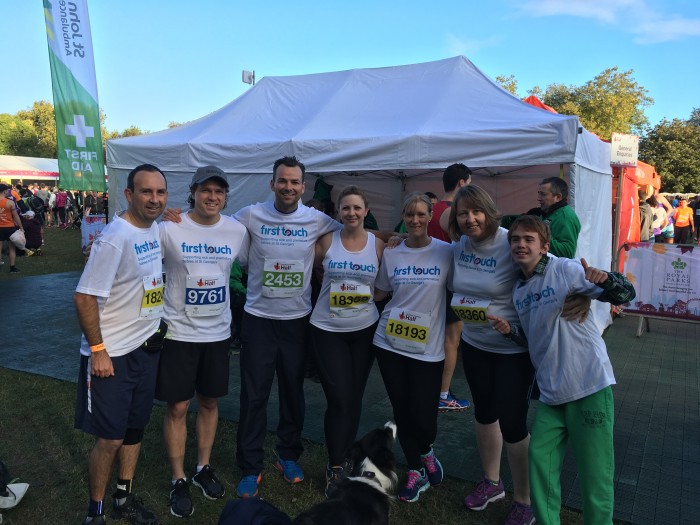 Say cheese!
'First Touch' was established in 1998 and the neonatal unit at St George's Hospital cares for 600 babies each year. Many of the babies they care for have been born prematurely, with some mothers having only just reached 24 weeks of pregnancy (40 weeks is generally considered normal). Some babies require life saving surgery. The Charity aims to help these babies to grow up to be healthy, happy children with bright futures. Donations to their work at St George's helps to achieve this. CLICK HERE TO DONATE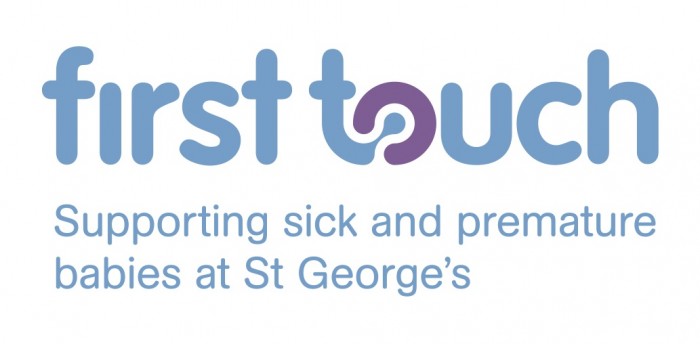 So why 'First Touch'? Well, my youngest brother, Lyon was actually born 12 weeks premature and it was touch and go whether he would make it or not. Thankfully with the help of some highly skilled Doctors and Nurses out in Houston, Texas, Lyon managed to pull through and make a full recovery. He is now 6 years old and enjoys a healthy, active lifestyle. Although Lyon was born in the U.S.A. I wanted to acknowledge the incredible work these Doctors and Nurses do here in the UK and I heard about the NNU at St George's Hospital in Tooting, London. This is often an area of medical care that is overlooked and under funded, so I just wanted to highlight the importance of these individuals and the key role they play in our society. Keep up the good work!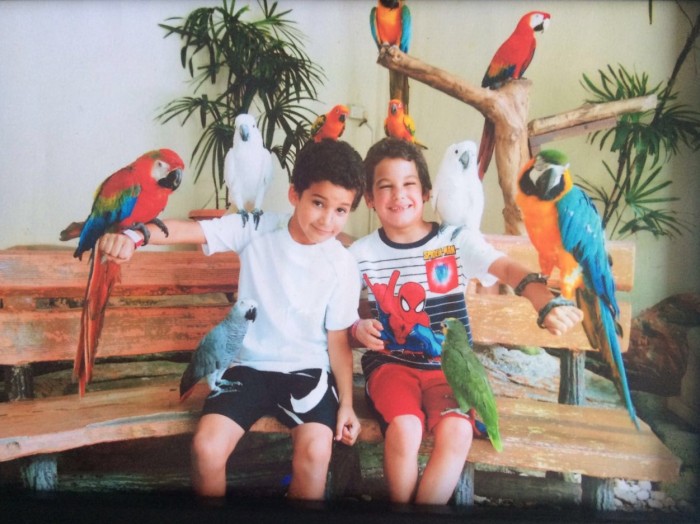 Rory & Lyon – A big hit with all the birds!
So with our "Team First Touch" photoshoot in the can and the obligatory Twitter and Instagram pictures posted, filtered and tagged it was down to business. We bid each other a fond farewell with multiple shouts of "Good Luck" as we trotted off to our various different start points. Start groups are allocated based on where you predict you're going to finish the race. I estimated a finish time of around 1hr 45 mins, which put me in 'The Green Team' right at the front of the pack, just behind 'The Orange Team' (the elite club runners!!) Holy Crap! Had I been slightly over ambitious with my estimation?! Time to find out!
…and they're off!
There are plenty of ways to see "The Capital" but I've got to say this has to be one of the best. I'm always banging on about the best way to see London is to walk it! (Or run it!!) It's such an accessible city by foot and actually all the main tourist attractions are nicely grouped together. So if you ever fancy a bit of an adventure, coupled with some exercise why not walk the route below:
2016-route-map-screen-6-05-2016
This stunning 13.1 mile route takes in the capital's world-famous landmarks, including Buckingham Palace, Big Ben, Horse Guards Parade and the Royal Albert Hall, as well as four of London's eight Royal Parks – Hyde Park, The Green Park, St James's Park and Kensington Gardens. 
It's quite a serial experience running through the deserted, traffic-less streets of London. At times it felt a bit like I was in a zombie apocolypse movie, as thousands of us whizzed past the iconic sights of London. All you could hear was the rhythmical pounding of feet hitting the tarmac. Also very refreshing not to see any cars, lorries, and buses on the road. Wonder if they would ever consider pedestrianising London?
It was quite a spectacle to see 16,000 runners charging through the heart of London, all of us hoping to complete the course in one piece and raise money for our respective charities. Over the last seven years the event has exceeded all expectation in raising over £25million for more than 500 UK charities. Incredible effort.
The run itself is wonderfully picturesque and there is so much to see along the route. I was actually surprised how quickly the first 6 miles went by. "Oh look it's Buckingham Palace, I wonder if The Queen is home? Hello Your Majesty!! Ah St James' Park there you are! Big Ben, Trafalgar Square, 10 Downing Street. Good day to you Prime Minister. Up The Strand and back again, past Nelson's Column and down The Mall. Oh look! it's Buckingham Palace again! Hello Your Majesty!! And now we're back in Hyde Park already."
Time flies when your having fun
I deliberately left my music and phone behind, just so I could enjoy every moment out on the course and I would urge you to do the same if you decide to run in 2017. It was an incredibly sensory experience and the atmosphere out on the course is buzzing, thanks largely to the thousands of spectators who turn up and line the streets of London to cheer the runners on. Thank You for your encouragement.
Tip 1: Keep your eyes peeled! There is so much to see along the route. Look up and admire the architecture of London's old, historic buildings. Take note of the beautiful autumnal colours on the trees in the parks. London is a truly magical city and this event encapsulates everything that is wonderful about this great city.
Tip 2: Pace yourself. It's very easy to get caught up in the moment and set off too fast! (I did!!) Try not to let the adrenaline get the better of you in the first few miles. "Run your own race" I had to keep saying that to myself along the way, as faster runners periodically shot past me. It's not actually a race! Just remember why your running and who you're doing this for. We all have our personal reasons and all that matters is that you get round in one piece. So find a comfortable pace and stick to it. "It's a marathon (1/2 marathon technically!!) not a sprint!!"
Tip 3: Get to the 10 mile point and you're pretty much home and dry. The final 3.1 miles are still very tough, but once your past the 10 mile marker your adrenaline kicks in again and the crowd will carry you across the finish line.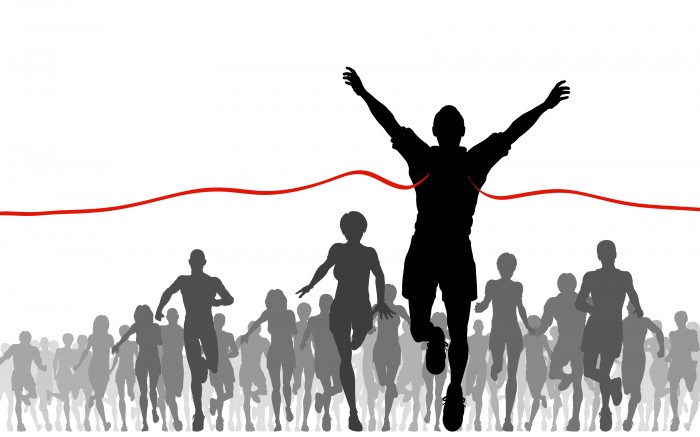 When I saw the "800 metres to go" sign I thought "Right, now I'm going to go for it!" That's when I engaged my inner Mo Farah!! Downhill, wind behind me. "Eat my dust Royal Albert Hall!" I sprinted towards the finish line. "400 meters to go", "200 meters to go". At this stage I slightly regretted my "sprint finish" tactics, but i battled on through and gave it whatever else I had left in the tank to get across the finish line.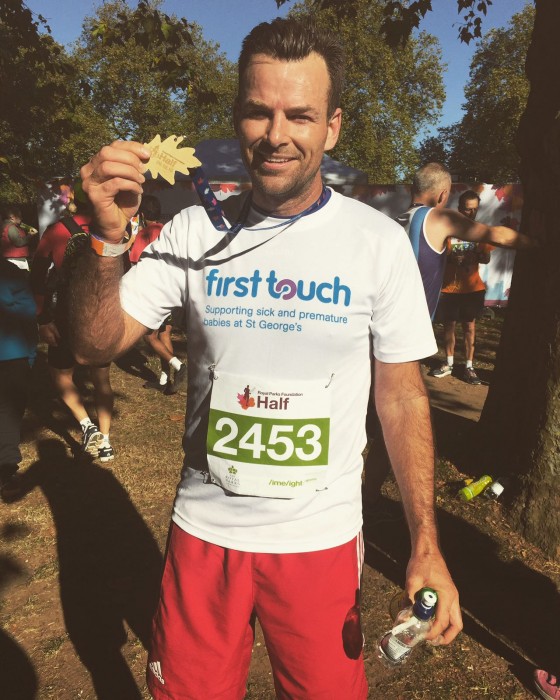 Finish time: 1hr 37mins 37secs. 
Congratulations to all this years runners! Such a memorable experience. A special thanks to Josh Smith for coming out to support me on the day and also to Jon Corby who took me out for a hearty pasta lunch afterwards with his family. Finally to all those of you who sponsored me to do this, thank you. Thanks for getting behind me and my charity of choice. Your money is going to a fantastic cause and will help to save lives. If you'd still like to sponsor me my event page is still active, simply click here to: DONATE TO FIRST TOUCH
If you've ever thought about doing a half marathon yourself maybe this could be the one for you? More details available on the official website: https://royalparkshalf.com/Take-part-ballot/
Maybe I'll see you next year?
MA